Harking back to my earlier triptych joke, I finally got round to posting photos of the three paintings in question: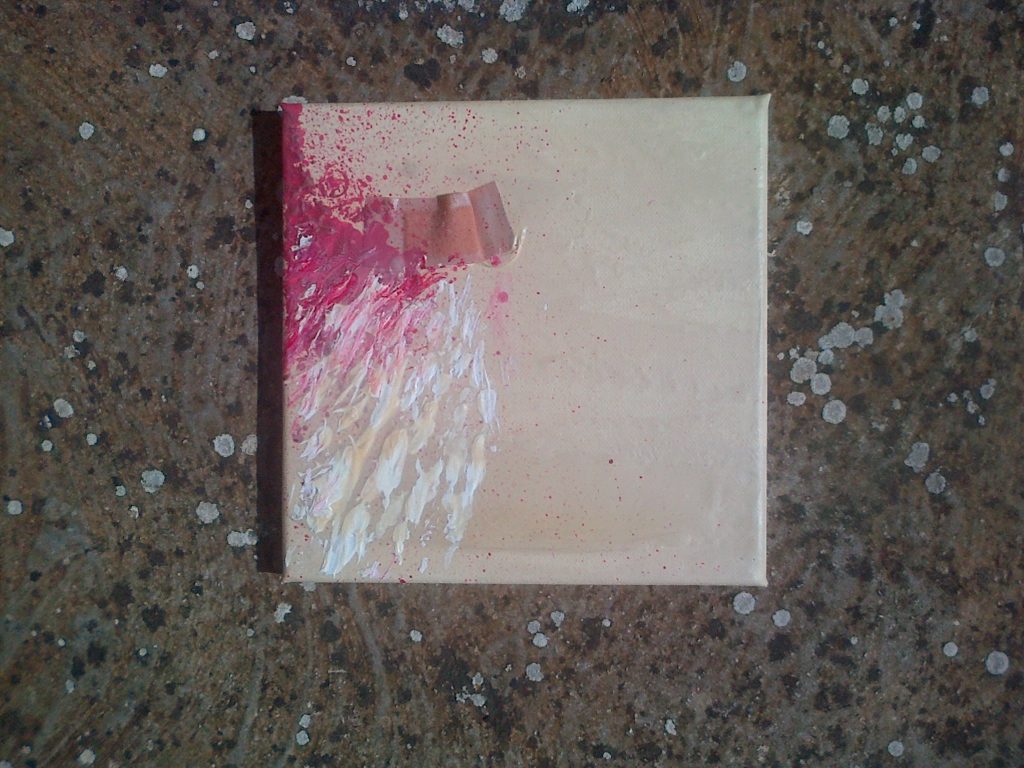 "Clip-clop … bang!" was inspired by a small section of wall at Xhajma racetrack, Gozo. It was created from Acrylic paint, a finger plaster, ink, dust, blood, sweat and plastic primer on canvas, measuring 20*20cm. The initial name for the work bounced between "They shoot horses, don't they?" and "Blood on the tracks" – neither of which was fair to the race track, owners, horses, or spectators. Part of a joke that I told some friends whilst on holiday in Cornwall in December 2000 came to mind and the title was thus decided.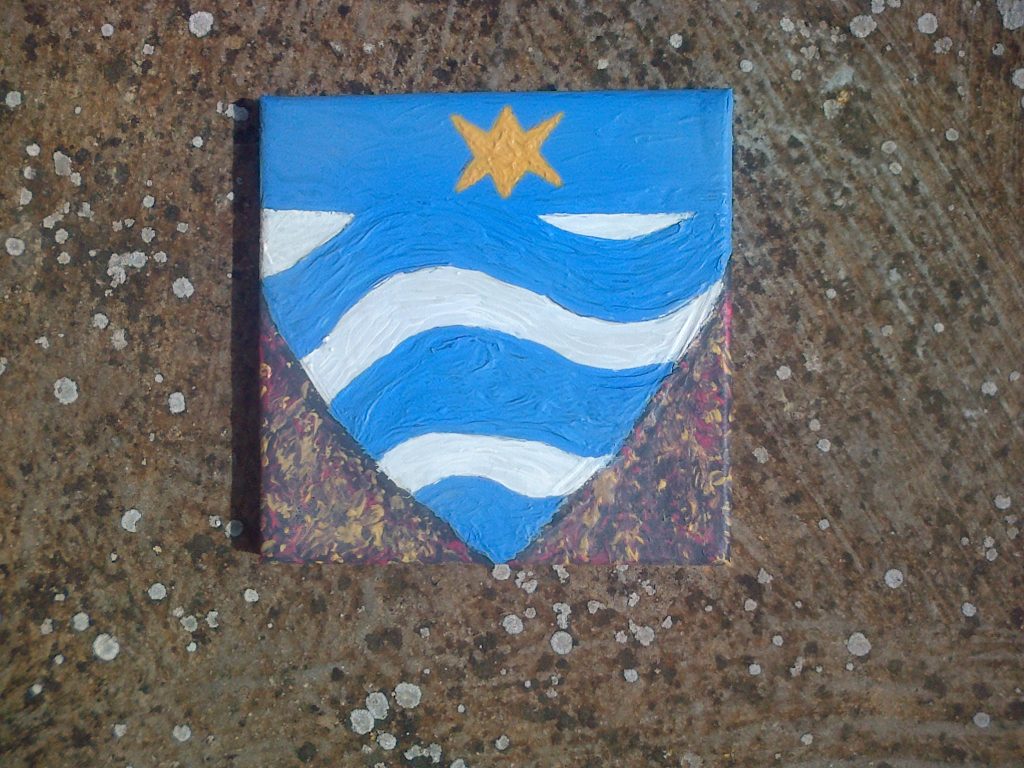 "One Star In Sight" is a brief exploration of what it means to me to be living in Ghajnsielem, Gozo. The main motif is the village's flag which represents the sun, sea, and the spring (or Ghajn) after which the place is named. Despite the apparent order in the original, the reality is a little more wobbly, but it – and the village – all hangs and sticks together through everything. The unicursal star ties in with the title, shared by a poem that ends: "Behold within, and not above, One star in sight!" The background is symbolic of the darkness, chaos, and inchoate thoughts and feelings that bedevilled me before coming to Gozo. They are ever-present but usually kept in check. All this in acrylic paint and plastic primer on canvas, measuring 20*20cm!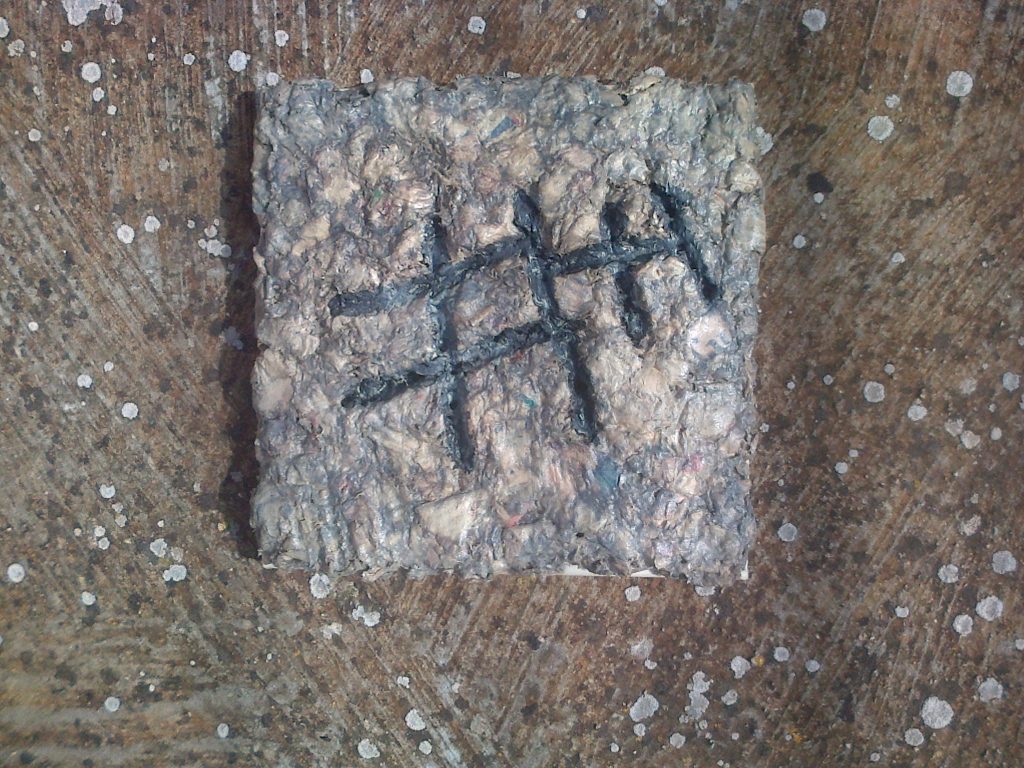 "Previously" was inspired by the earliest art – especially given the preponderance of rock on these islands – and the retrospective column in the Times of Malta. I imagined the headline: "10,000 years ago in the news – first cave painting unveiled to a mixed reaction." This piece is formed from acrylic paint, plastic primer, and papier-mache (Times of Malta and PVA) on canvas, measuring 20*20cm and weighing about a kilo, so not cheap to post.
These paintings are for sale at €80.00 each or €200.00 for the set.  Please contact me if you are interested.  Postage & packing will be added to the total price, so do check first; I will post these almost anywhere at cost price.